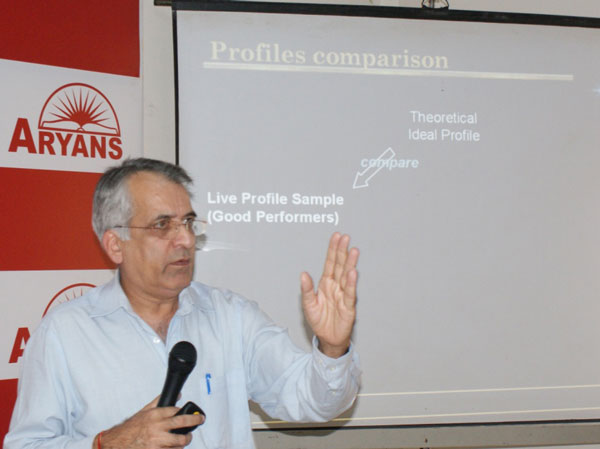 "Jobs are back again. Job options would increase manifold in coming time because of revival of Indian Economy has started". This is stated by Mr. Ashok Grover, Renowned HR Consultant and Former Director, HR, Ajay Piramal Group, in a seminar held at Aryans Business School (ABS). The seminar was organized on the topic "Challenges before HR: Revival of Indian Economy". The event was presided over by Anshu Kataria, Chairman, Aryans Group of Institutes (AGOI). Around 350 MBA Students of Aryans Group of Institutes attended the Seminar.
It is to be mentioned that Mr. Ashok Grover is the Ex-Director of Parle Group, Mohan Meakins Group, Hawkins Cookers and lastly Jai Bharat Maruti BM Group.
Mr. Ashok Grover said that companies have started analyzing environment and using techniques like Redesigning Salary Packages, Strategic Cost Cutting etc. Companies are using these techniques to strengthen their talent pool. He also enlightened the students on Professional Value Enhancement Programme and Training Quotient (TQ). He also added that we expect a dramatic upturn and steady climb in the number of job opportunities over the coming years as marketplace is regaining its confidence.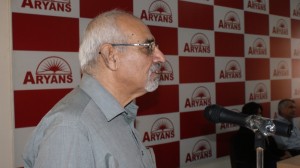 While interacting with the students Wing Cdr. D.P. Sabharwal, Retd. Director, Aero Academy, Chandigarh emphasized on quality of Human Capital and apprised the students about the myths about quality and importance of planning in quality management.
6,563 total views, no views today